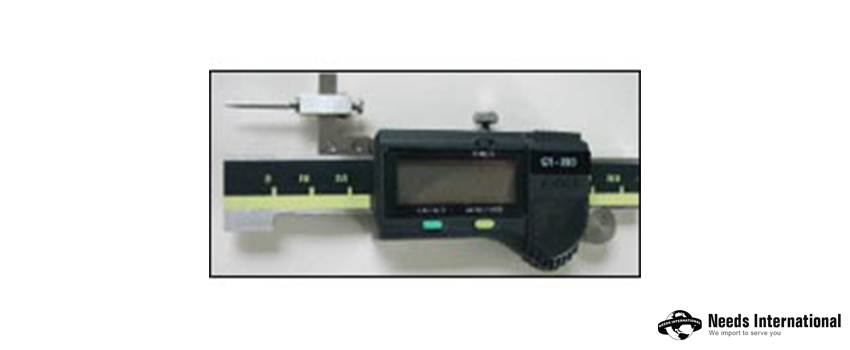 A gauge is an engineering instrument that is a unique device useful for measuring certain dimensions. A wide variety of tools exist that serve different functions ranging from a simple piece of material. Its sizes can be estimated for a complex piece of machinery. A gauge is described as a measuring device for physical quantity as per its usage. For example, it is useful to measure the thickness or gap between space and diameter.
Different types of Gauges
All gauges can be divided into four types, as follows-
1. Digital instrument meter- a screen with an analogue meter useful in modern aircraft cockpits and hospital equipment.
2. Digital instrument meter- members can see with the digital display.
3. Analogue instrument meter- analogue instrument meter is displayed through a mechanical or electromechanical display.
Working Principle of Digital Pressure Gauges
Swan digital dansagauges(C1-20D) measure the pressure within a system in a special manner. They convert the pressure to an electronic signal. The gauge shows that the pressure uses a digital display. As a result, digital gauges have higher accuracy than analogue gauges.
Digital pressure gauges use pressure sensors to convert the pressure to an electronic signal. In digital gauges, different types of pressure sensors exist. The piezoresistive pressure sensor is one of the most common sensors. This deflection causes a change in the cross-sectional area of the piezoresistive elements.
Benefits of Using Digital Gauges
Adigital pressure gauge is one of the best gauges because it provides a more accurate and stable result. Gauge reading can be affected by vibration. But a digital gauge requires calibration sometimes. It even features multiple measuring units that help the end-users convert their lingo for different engineers.
End users can plumb in a valve at the suction nozzle to make a digital pressure gauge more affordable. This helps them to use one set of gauges for multiple pumps. In addition, it can help them to enjoy the enhanced reliability of digital gauges without any large expenditure.
Reasons for Choosing Digital Gauges over Analogue Gauges
The significant reasons for choosing the swan digital dansa gauges(C1-20D) over analog gauges are as follows-
1. Backlighting- If pressure readout is necessary for dark conditions digital gauge is the ultimate solution. Backlighting ensures that you can read the display in different lighting conditions.
2. Minimum and maximum values- this option provides a better analysis of the pressure in a digital gauge.
3. Bargraph display- The bargraph display shows the unique trend for measurement pressure.
4. Battery-powered- It ensures that the pressure can be read in the power outage case.
5. Accuracy- The accuracy of the digital pressure gauges is expressed through the percentage,which is a unique measurement process.
These are the unique benefits that you can get from a digital gauge. But always try to understand the working pattern of this digital gauge before using it. Then, you can contact an authentic digital gauge supplier through an online portal. It can be the easiest way to find the best dealer for the digital gauge.