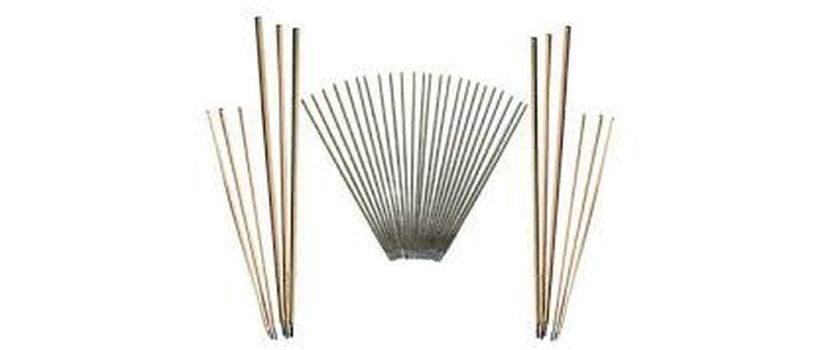 A process of fabrication that functions for joining hard materials such as thermoplastics or metals is called welding. The concept of welding generally includes melting the parts together in high heat. After that, they are allowed to cool down together which causes fusion.
Different sources of energy such as a gas flame (a chemical application), an electric arc (an electrical application), ultrasound, friction, electron beam, and a laser are used for performing the job of welding. In spite of being an industrial process, welding can be carried on in different environments like in outer space, open-air or underwater.
Welding Electrodes
Welding electrodes can be described as wires which are attached to an electric arc with the help of a soldering machine. Welding electrodes or these wires at present are used for creating an arc that produces an immense amount of heat. The heat generated is capable of melting and soldering the metal which is to be welded.
The materials with which these metal wires are manufactured are similar to the metals which are welded. These electrodes can be categorised as consumable and non-consumable electrodes.
Consumable Electrodes: Consumable electrodes are mainly used for different jobs of welding such as blending, sticking, and flux core arc welding. Stick consumable electrodes are used for welding sticks. The stick consumable electrodes involve electrodes with heavy coatings and the electrodes are consumed while it is being used and after that melts along with welding.
Non-Consumable Electrodes: Non-Consumable electrodes are quite easier to comprehend. These electrodes do not melt while welding. One of the varieties is a carbon electrode. A carbon electrode is used for soldering and cutting. The carbon graphite electrode might be coated with copper or left naked.
Choosing Welding Electrodes
A welding electrode is chosen as per the requirement of the concerned welding job. The features of welding electrodes include current, polarity, weld position, base metal, resistance from corrosion, ductility, and tensile strength. There are several electrodes with light and heavy coatings. These coatings are applied through different means such as tumbling, wiping, washing, dipping, spraying, or brushing.
There are three main forms of heavy coating, it includes cellulose, minerals, and a combination of these two. These heavy coating electrodes are employed for the purpose of welding all kinds of hard surfaces, steel, and cast iron.
Why is Coating Required in Welding Electrodes?
Whenever any molten metal comes in exposure to air, it gains a tendency of absorbing nitrogen and oxygen. This results in the metal becoming brittle or adversely affected in any other way. Hence, a cover is required on the wire to provide protection while the melting and solidifying process. This protection of the wire is obtained from the coating on the electrode.
The composition used in the coating of the welding electrode determines the application of the welding electrode. In another way, the application of the welding electrode specifies the composition of the coating, the metal to be deposited and the electrode to be used. The applied principle of formulation of the coating of welding electrodes is the principle of physics, chemistry, and metallurgy.
The coating provided on the welding electrodes provides protection from all sorts of damage and stabilises the arc. It also helps in different other ways, which include
Improved rate of deposition,
Removing any kind of slag easily,
A tough coating with high strength,
Controlling all kinds of penetration,
Stabilises the welding arc,
Allow a nominal spattering adjacent to the weld,
The smooth surface of the welding metal along with even edges.
The metal arc electrodes are generally classified and grouped into thinly or barely coated electrodes and heavy coated or shielded arc electrodes. The covered electrode happens to be a very common type of filler metal that is used in arc welding. As discussed earlier, the components present in the electrode covering determines where the electrode can be used along with its specification.
Trade and Commerce
Many companies across the country are engaged in meeting the pace with the customer's dynamic demands of welding elements. Therefore these companies offer a wide range of welding electrodes to their customers. These companies are observed to be involved in the business as suppliers, importers, and also as Welding Electrodes Exporters. The products offered are claimed to be highly durable and rust-resistant.
Conclusion
Two different elements can form a welding electrode, they are flux coating and true metal. The alloy used can range from mild stainless steel to cast iron, aluminium, and bronze. The amount of iron powder present in the electrode is also important as while melting in welding heat, the iron powder might turn into steel.
The high amount of iron powder in the electrode allows every electrode to supply more fillers for welding more parts. Though as a standardised percentage, a measure of 60 percent is maintained.